The core mission of MMI is to provide Health, Healing, and Hope to the world's sick, suffering, and needy people.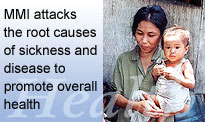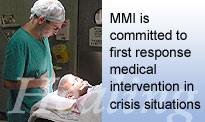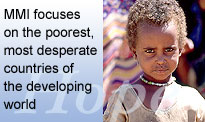 33% OF THE WORLD'S
POPULATION IS
CONSIDERED
TO BE STARVING.
United Nations
Your Part
You can make a difference!
To help needy people wherever they are, Medical Mission International depends entirely on the voluntary contributions of concerned friends like you. If you share our love for people and want to help bring health, healing, and hope to a suffering world, donations may be sent to:
Donor Service Office
Medical Mission International - HK
Room 5 6/F
2 Hong Man Street
Chaiwan
Hong Kong

Phone: 2850 4450
Fax: 2850 5502

Remember needy children in your Will
Many people want to remember needy children in their wills but don't know how. Check with your legal professional and ask him or her to make the MMI-HK a beneficiary of your will. He or she willl know the exact form to use. Thank you for thinking about us in this way. We are so grateful that you want to include us in your will, and these bequests often mean the difference between life and death for needy children.
(please, never send cash or currency)