The core mission of MMI is to provide Health, Healing, and Hope to the world's sick, suffering, and needy people.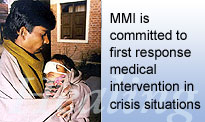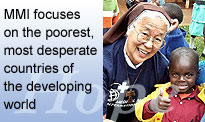 HUNGER KILLS MORE PEOPLE
EVERY YEAR THAN TUBERCULOSIS,
MALARIA & AIDS COMBINED.
United Nations
Medical Mission International - HK
Room 5 6/F
2 Hong Man Street
Chaiwan
Hong Kong

Phone: 2850 4450
Fax: 2850 5502

Thank you for taking the time to contact us at Medical Mission International!
Please use the form below to send us your question or comment, and we will be happy to answer you as quickly as possible.